The Aquana Water IoT Platform
for Multi-Family and Commercial Properties, and Utility Service Providers

Discover how the Aquana Platform can help protect your property and support resident and commercial tenant submetering in one comprehensive system.
---
A Comprehensive Wireless Water Monitoring and Control Solution
Our platform provides unique capabilities to help customers unlock more value in their utility billing systems and protect their properties from costly damage.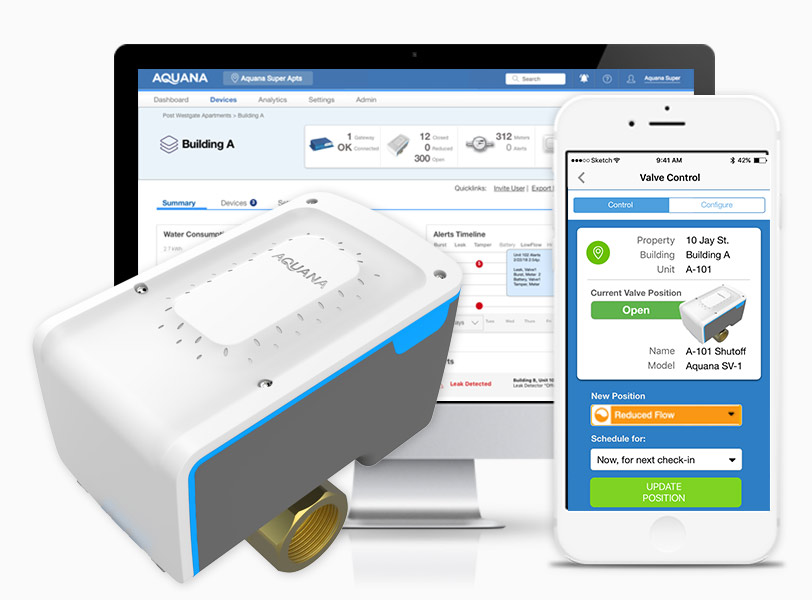 Cloud-based Web and Mobile Apps
The Aquana cloud-based web and mobile apps enable you and your team to monitor and control water use from anywhere. Set up real-time notifications, manage unlimited users, export billing reports, give tenant access, configure leak and burst event actions, and more.
---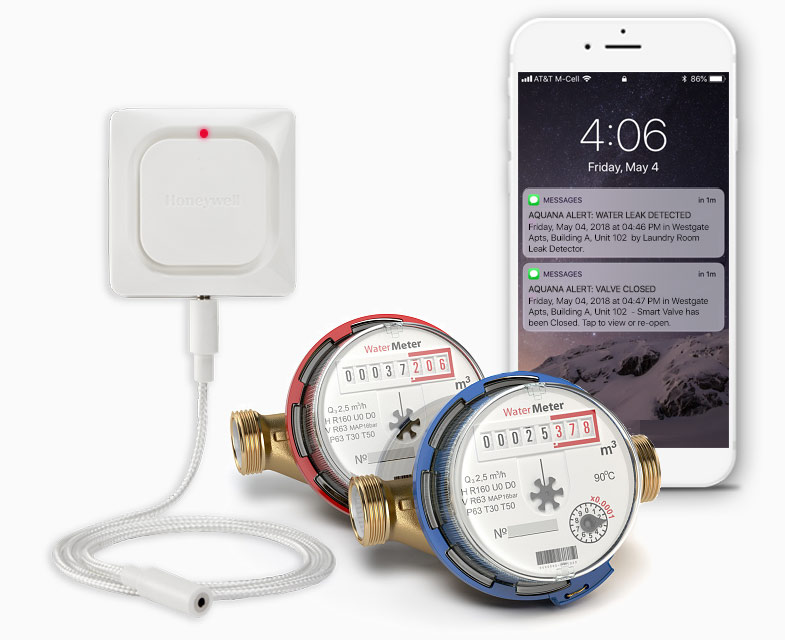 Detect Leaks and Prevent Damage
Get leak, burst, and moisture detection and enable automatic shutoff when using a compatible water meter or wireless leak detector. Stop water damage before it happens, giving your properties more damage protection than ever before.
Shown here with the
Honeywell WiFi Leak Detector
---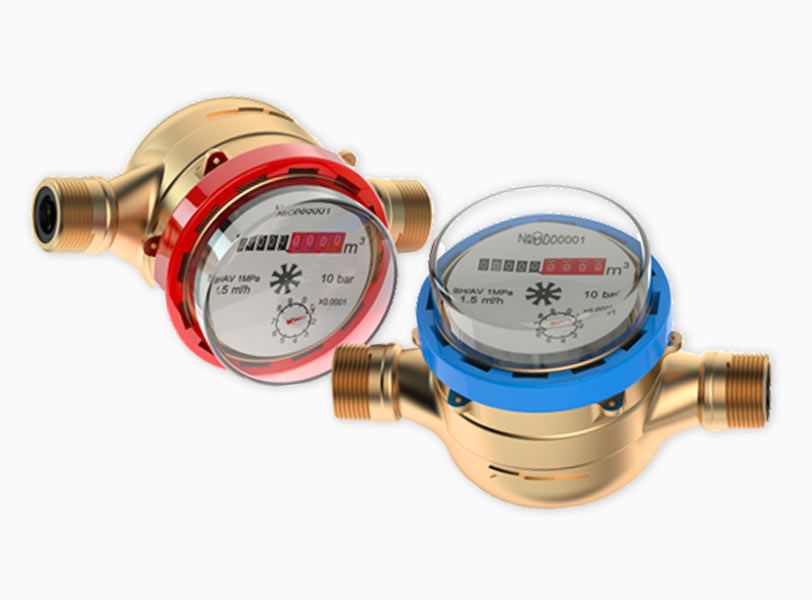 Integrated Water Meter Reading AMI Endpoint
The Aquana valve integrates with many professional water meters, both Pulse and Absolute encoded models. Using the integrated WiFi or LoRa tranceiver, we wirelessly transmit your meter data to the cloud throughout the day.
---

Wireless Network Options
All building environments are not created equal. That's why Aquana offers a variety of wireless options to suit the needs of each installation. We can collect meter data and control valves over standard Wi-Fi, or utilize 915mhz LoRaWAN to penetrate buildings and provide long distance transmissions without the need for costly repeaters.
---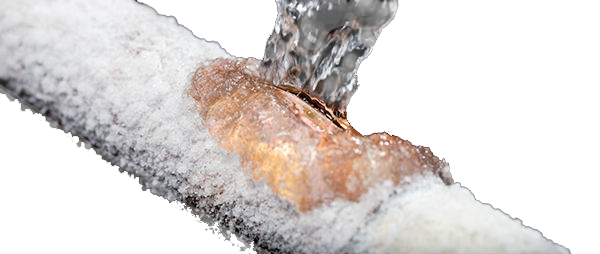 Prevent Frozen Pipe Damage
Our Freeze Protect plumbing protection system will protect against frozen pipes using our professionally engineered Freeze Protect algorithm to eliminate the potential of water freezing in your pipes.
---
Aquana's API Opens Our Platform for Your Business
Use the Aquana API to integrate our valve with your platform, or use one of our available communication protocols to give you convenient and secure control over the safety of your property. Talk to us about integration options.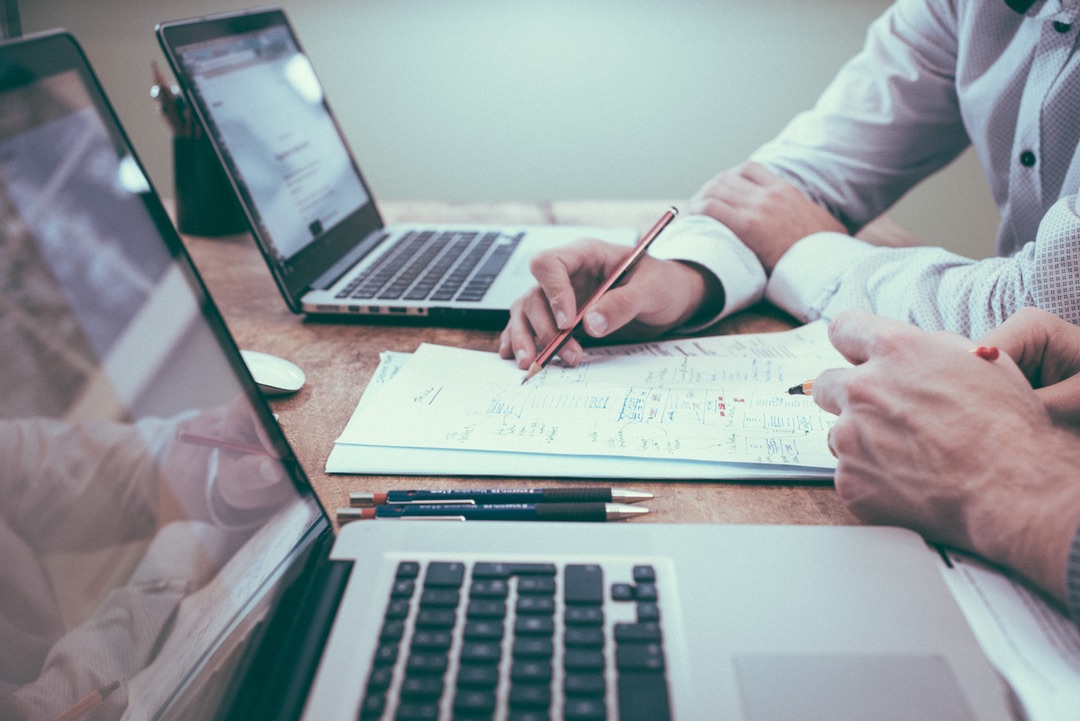 ---
---
Aquana simplifies water management for you and your properties. Combine remote wireless shutoff with water meter reading, leak, burst and freeze protection, for your peace of mind.